Become a Member
TWODS has a large membership who take an active part in the two shows put on each year and also take a key role in the running of the Society and its social events.
There are many activities which involve extra pairs of hands, both on and off stage, and we warmly welcome both performing and non-performing members. Most of our members can act, sing and dance at least a little bit but, of course, some are stronger in some areas rather than others! Ideally we would want you to be able to hold a tune but don't let doubts about that put you off coming to meet us if you are keen. You might surprise yourself.
Whether a member is taking a principal role, dancing, singing in the chorus, selling programmes during show week, liaising with the charities that TWODS supports, helping backstage, or serving on one of our Committees, everyone is a valued part of the TWODS family.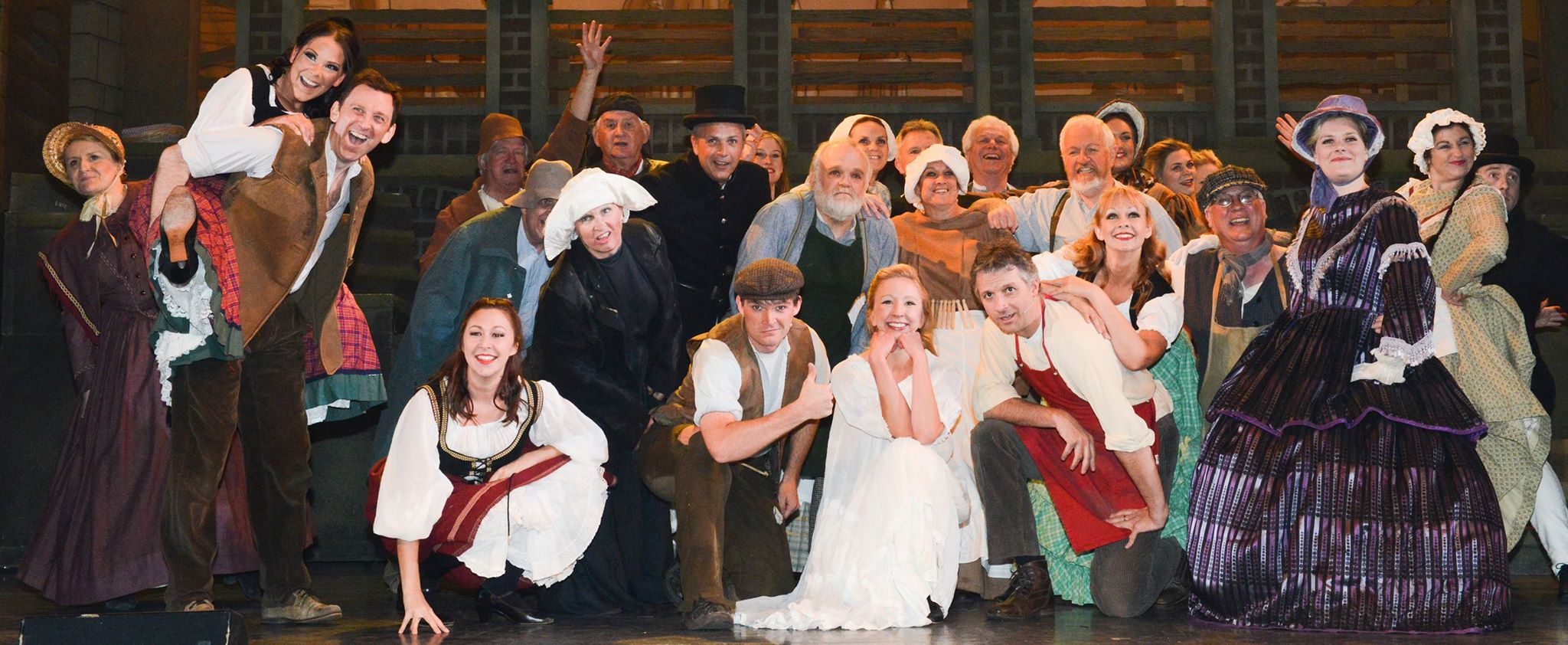 If you are interested in becoming a member, please get in touch. We run a New Members Welcome Workshop a short time before the auditions for each show which is a chance to do a spot of dancing and singing to get the measure of us, meet other new members and the membership committee, and chat about what it's like to be part of the society. You need to come along to a workshop if you want to join the society, and you need to join the society before you can audition for the show.
Send us a message and we can call or email you back.
Contact