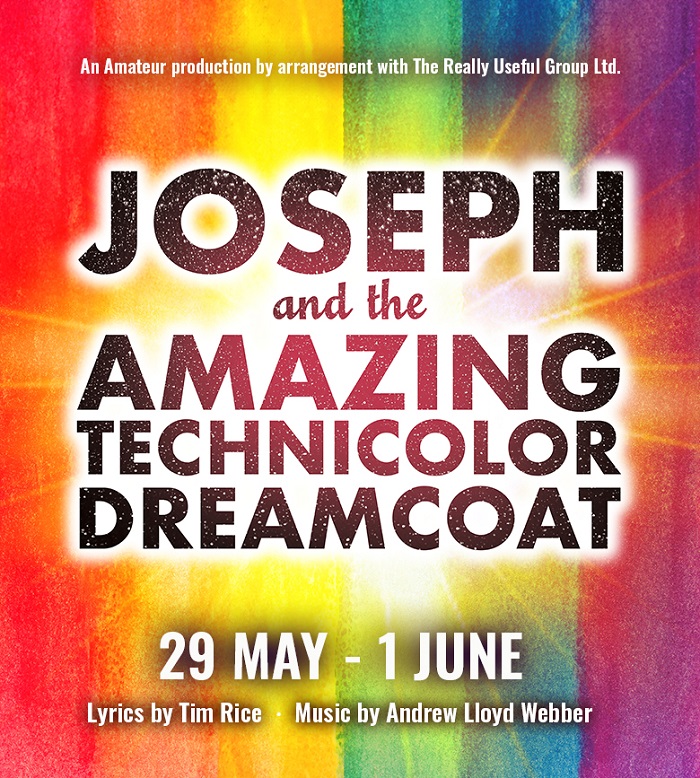 "Way way back many centuries ago..."
Experience the magic of Joseph and the Amazing Technicolor Dreamcoat, a sensational musical that will leave you spellbound! Join Joseph on his extraordinary journey, filled with dazzling costumes, infectious music, and breathtaking dance numbers.
This timeless tale of dreams, love, and forgiveness will captivate your heart and ignite your imagination. With its unforgettable songs like 'Any Dream Will Do' and 'Go, Go, Go Joseph', this show is a must-see for theatre enthusiasts of all ages.
Don't miss your chance to be swept away by the vibrant colours and enchanting story of Joseph and the Amazing Technicolor Dreamcoat. Book your tickets now and prepare to be amazed!
Our next production is at

29 May - 1 June 2024
HALF TERM family friendly shows at 2pm and 7pm.
BSL signed evening performance on Thu 30 May
Tickets from £19
Sign up to fing out when tickets are available!
You can also buy tickets: - Over the phone: 01892 530 613 - In person at the Amelia Scott building on Mount Pleasant Road (Opening times vary). Tickets are sold subject to Assembly Hall licensing conditions. See www.assemblyhalltheatre.co.uk for full terms and conditions.