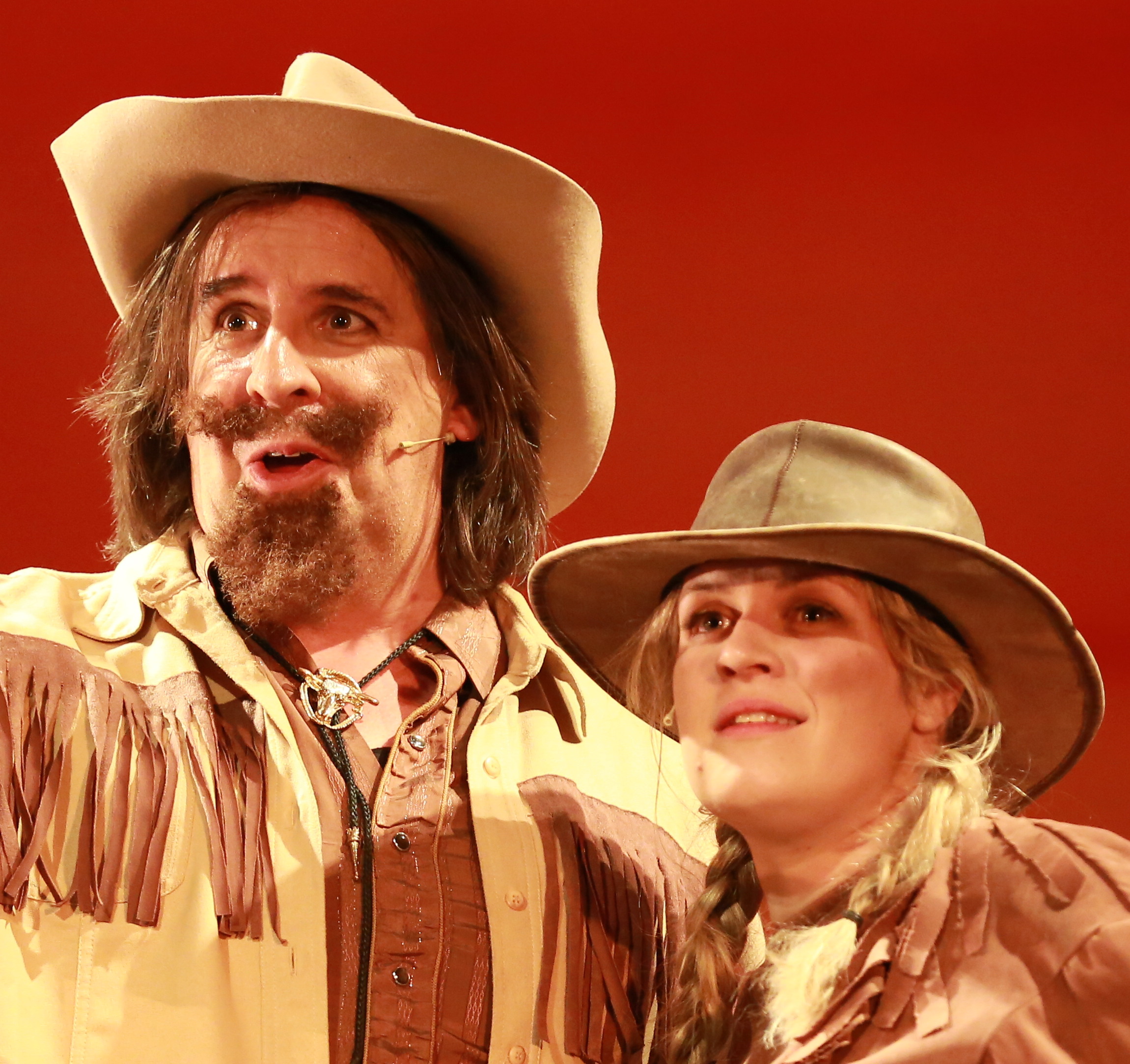 A fictionalised version of the life of Annie Oakley, a sharpshooter who starred in Buffalo Bill's Wild West, and her romance with sharpshooter Frank E. Butler, Annie Get Your Gun was conceived by Dorothy Fields as a vehicle for her friend, Ethel Merman. She approached Richard Rodgers and Oscar Hammerstein II, who had decided to become producers after the success of their first musical collaboration, Oklahoma! and they agreed to take on the project. Rodgers and Hammerstein asked Jerome Kern to compose the music but he collapsed in the street before beginning work on the score, was hospitalised, and tragically died just a few days later. The producers and Fields then asked Irving Berlin to write the musical's music and lyrics to his songs but Berlin initially declined, worrying that he would be unable to write songs to fit specific scenes in "a situation show." Hammerstein persuaded him to study the script, by Fields and her brother Herbert, and try writing some songs based on it. Within days, Berlin returned with the songs "Doin' What Comes Naturally", "You Can't Get a Man With a Gun", and "There's No Business Like Show Business". Berlin's songs suited the story and Ethel Merman's abilities, and he readily composed the rest of the score to Annie Get Your Gun.
First staged on Broadway in 1946, the production was an immediate hit, running for 1,147 performances New York. A London version followed, since when the show has spawned revivals, a 1950 film version and television versions. The 1999 Broadway version won the Tony awards for Best Revival of a Musical with its star, Bernadette Peters, picking up the award for Best Leading Actress in a Musical. The show ran for another 1,045 performances.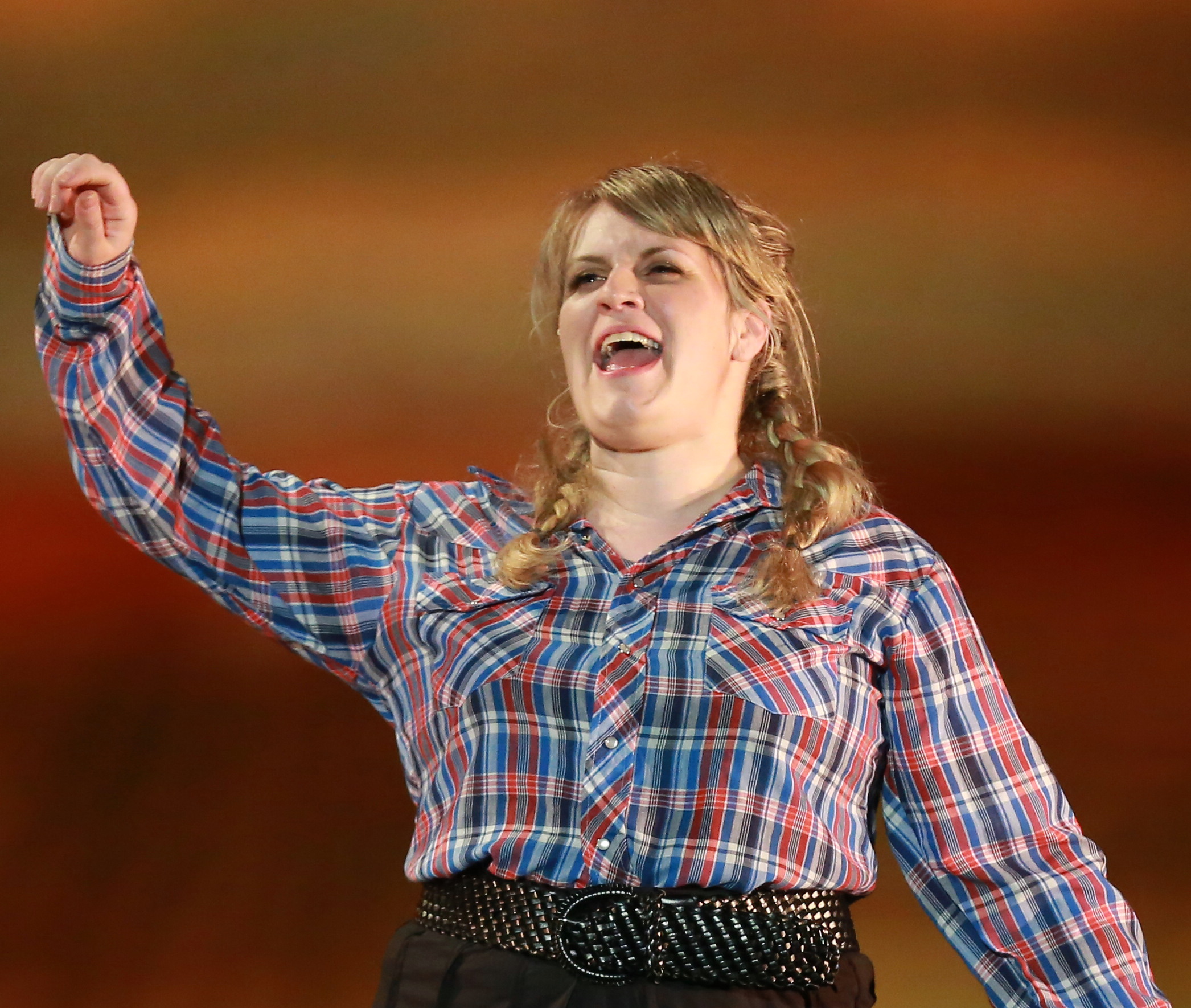 For TWODS, Cheryl Storer took the role of Annie Oakley and wowed the audience as she does every time she takes the stage. The review praised her "sensational voice" as well as her comic timing and even her "exaggerated facial expressions". Playing opposite Cheryl was Ian Blackmore as Frank Butler, and he also won praise for having "a voice that was a pleasure to listen to". David Adams returned to the society to play "Buffalo" Bill Cody, whilst Sophia Wallace as Butler's assistant Dolly, Dave Hynes as Charlie Davenport, Lee Beaney as Wilson and Brooke Welles and Jack Thrower as young lovers Winnie and Tommy ably filled the supporting roles.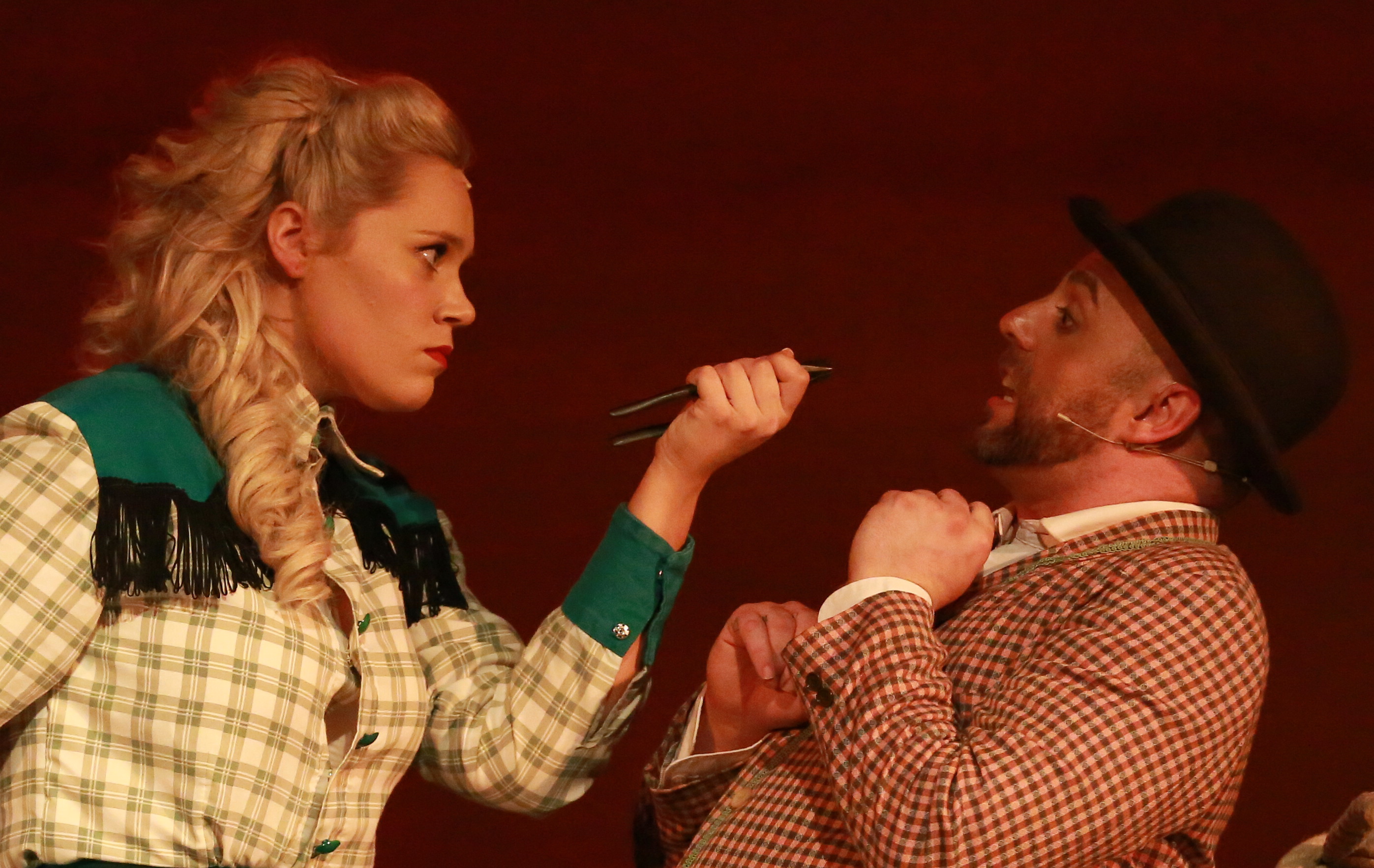 Described as "another show of the highest standard", Director Alison Cripps' production featured "high quality choreography" and "slick routines" from Elizabeth Witt and Jessica Punch. Musical Director Andrew Payne's contribution can also not be overlooked as the music was described as "a joy to hear". Perhaps just as importantly, the show was also immensely popular with its cast and hopefully it will return to TWODS repertoire in the future.