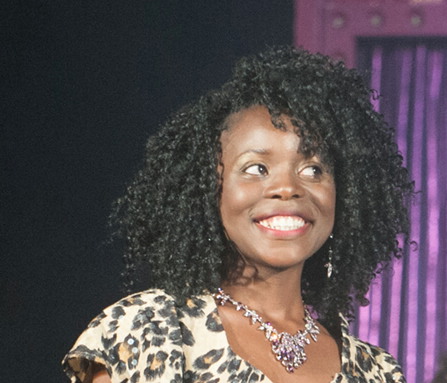 Based on the hit 1992 film comedy of the same name Sister Act, the musical was written by Bill and Cheri Steinkellner with additional book material by Douglas Carter Beane, with lyrics by Glenn Slater and music by Alan Menken. Whoopi Goldberg produced both the 2009 West End production and the 2011 Broadway adaptation.
Night club performer Deloris Van Cartier enters the witness protection program after seeing a murder by her gangster boyfriend Curtis and is sent to the one place he will never find her - a convent called The Holy Order of the Little Sisters of Our Mother of Perpetual Faith. Unable to lie low, though, Deloris turns the nuns' simple traditional choir into the latest musical sensation. While this brings in more people and more donations to the struggling church it horrifies both the Mother Superior and "Sweaty" Eddie, the cop trying to keep her safe.
David Fawcett took on directorial duties for TWODS production and drew praise from the reviewer who said that "the staging throughout was superb, being pacey and innovative". Musical Director David Grubb was also congratulated for doing "such an amazing job".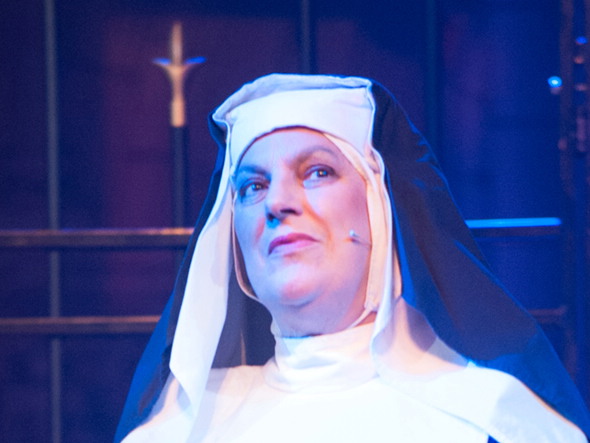 Deloris was brought to life by Sharon Rose who, the reviewer said, "lived and breathed this character with a stunning voice to match". There were also plaudits for Alexandra Leigh as the Mother Superior, "played with true grace", and Barry Shyvers as "the timid lovelorn cop" with "another fine voice". Further support came from the ensemble of the Nuns, led by Sister Mary Lazarus (Liz Harris), Sister Mary Patrick (Cheryl Storer) and Sister Mary Robert (Emily Price) and the reviewer commented that "The hard work that they had all obviously put in, showed in their joy and enthusiasm."
Also drawing praise was the "well-designed lighting plot", the "fantastic" scenery and, indeed, the whole "talented company who, once again, have delivered a truly memorable evening's entertainment".